Our People
RESUS mission is to change Emergency Medicine by teaching in ways that engage and inspire people to learn.
Meet The Team
RESUS our mission is to change Emergency Medicine by teaching in ways that engage and inspire people to learn.
"I am an Emergency Physician, with a love for teaching."

Dr. Peter Kas

Founder of Resus
I am an Emergency Physician, with a love for teaching. I started the resus.com.au website over ten years ago because I wanted to make emergency medicine education, that is relevant to our everyday practice, easily accessible to everyone. Since then the EMCORE (www.emcore.com.au) conferences were created; short, practical, entertaining lectures delivered in settings that allow delegates to learn and enjoy.
Since then we have set up the very popular Cardiac Bootcamps and the ECG in 20 Seconds Approach and I created the Primary, Written and OSCE Courses to help registrars pass their exams.
The goal has always been to provide the highest calibre of teaching.
Dr Michael is a Specialist Emergency Physician and Director of Emergency Medicine Training at Bundaberg Hospital. Having started off life in the world of Anaesthetics and Intensive Care, he changed course and trained in Emergency Medicine. He is passionate about Emergency Medicine in regional and remote hospitals, with the challenges and rewards that it brings. He is actively involved in clinical work, teaching, and research in procedural sedation. He also teaches ACEM Primary Examination candidates with Dr Kas at www.primaryexamcourse.comHe has co-authored a number of textbook chapters, including in the 5thEdition of Cameron's Emergency Medicine and the 9thedition of the Primary Clinical Care Manual.
His clinical interests are in resuscitation medicine, procedural sedation, paediatrics and airway management, and when he is not resuscitating patients (or speaking at EMcore), you will often find him hanging from a large kite offshore in 25knots of wind.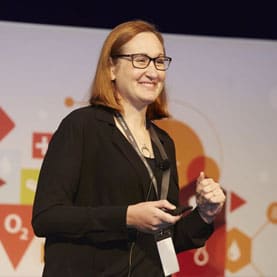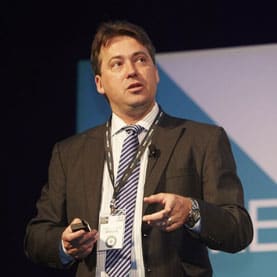 I am the Director of Emergency Medicine at the Townsville Hospital. I am also a practicing emergency medicine consultant (FACEM) who focuses on delivering quality patient centered care. The Townsville Hospital is one of the 15 busiest emergency departments in the country, with more than 80 000 presentations in the 2017 financial year. I provide leadership, management and governance for a team of approximately 100 doctors, as well as fiscal and operational oversight of the emergency department. My clinical interests are trauma, retrieval medicine and medical education, and I am also interested in patient flow and health systems improvement. I have experience in change management, risk analysis and case reviews, with a focus on identifying key change needs for future improvement. I also act as an expert witness in accordance with the relevant codes of conduct for expert witnesses. I am an elected member of ACEM's Queensland Faculty Executive and I peer review articles for several international journals.
I believe it is imperative that senior clinicians are engaged in health management and discussion to ensure a strategic, patient driven approach to service development. I am a published author, active educator and public speaker, clinical case consultant and expert witness, and am happy to be contacted for any information or assistance in these areas.